The song Way Maker was undoubtedly the biggest hit in the Christian music world in 2020, and the singer and songwriter of the song, a Nigerian artist that goes by the name Sinach, has garnered numerous music awards because of this song. Sinach recorded her first album in 2008, so she is fairly new to the music world, but she has already left an indelible mark on both her fans and the critics, and there is little wonder why.
Preview & Download Sheet Music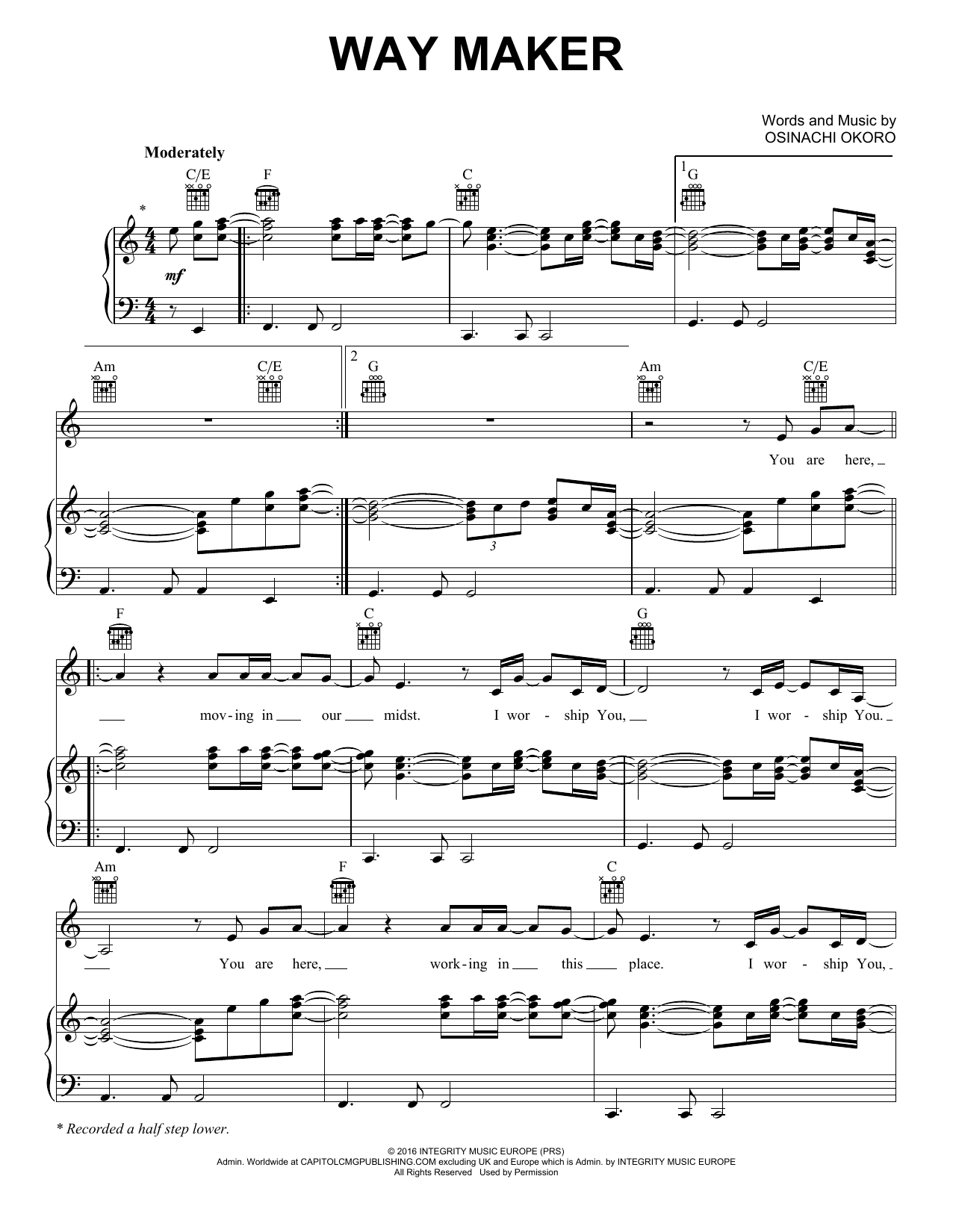 Who Is Sinach?
Sinach's full name is Osinachi Kalu Okoro Egbu, and as a child, she always saw herself singing in front of large crowds. She did not start out in a musical career but graduated with a degree in Physics from the University of Port Harcourt, Rivers State, Nigeria. She married Joseph Egbu in 2014 and became a mother five years later. She didn't start singing until 1989 but did it as a hobby only, while enjoying a career as a staff member at her church. In her spare time, Sinach wrote songs, and her first album, Chapter One, was released in 2008. That same year, her song This Is Your Season won Song of the Year.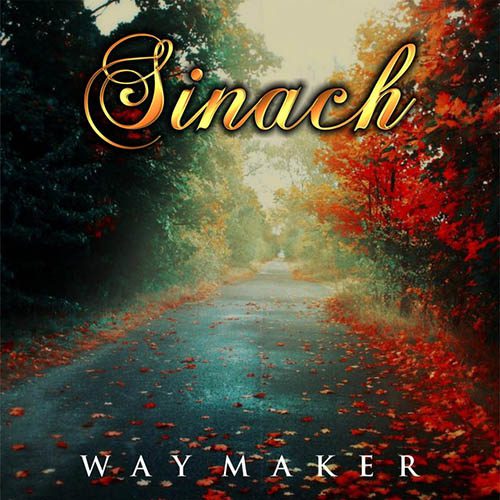 The Sinach Way Maker song was inspired while she was reading the passages in Genesis 12:1-5, which say:
Go from your country, your people, and your father's household to the land I will show you. I will make you into a great nation, and I will bless you. I will make your name great, and you will be a blessing. I will bless those who bless you, and whoever curses you I will curse. And all peoples on earth will be blessed through you.
Sinach wrote Way Maker so that everyone could be strengthened by the scriptures in Genesis, chapter 5. The song was released on December 30, 2015 on YouTube and was certified gold less than a year later. It was such a popular song that it has been translated into 50 languages and has been recorded by dozens of very popular Christian musical artists, including Michael W. Smith, Leeland, Mandisa, Darlene Zschech, and many others. It is also sung in churches all across the United States and all over the world.
What Makes the Song Special?
Like any other song, Way Maker has the perfect combination of lyrics and music that make people stand up and take notice of it. Since Sinach put out the video for the song in late 2015, it has gone viral with more than 100 million hits. You can view her famous video here on YouTube, and the lyrics to the song go like this:
You are here, moving in our midst
I worship You
I worship You
You are here, working in this place
I worship You
I worship You
You are here, moving in our midst
I worship You
I worship You
You are here, working in this place
I worship You
I worship You, You are
Way maker, miracle worker, promise keeper
Light in the darkness
My God, that is who You are
You are
Way maker, miracle worker, promise keeper
Light in the darkness
My God, that is who You are You are here, touching every heart
I worship You
I worship You
You are here, healing every heart
Healing every heart
Oh, I worship You
Jesus, I worship You
You're turning lives around
You are here, oh, turning lives around
I worship You
I worship You
You mended every heart
You are here, and You are mending every heart
I worship…
Since the COVID-19 pandemic started in the spring of 2020, Way Maker has been shown and played in hospitals, parks, and many other public areas, often with large groups of people singing the song together to spread hope and encouragement to others. The song hit number one on the Christian Copyright Licensing International Top 100 in June of 2020, and it remained at the top spot until December of that year.
To date, Sinach has recorded a total of nine albums, and the Sinach Way Maker sheet music is still one of the most requested songs for Christian artists all over the world. Sinach was even invited to Joel Olsteen's church in Houston, Texas, to sing the song live, and she has traveled all over not only to perform the song in various venues, but to meet local people and share her songs – and her faith – with people all over the world.
What's Next for Sinach?
Sinach, who took her stage name from her first name, Osinachi, has won and been nominated for numerous awards, and this includes:
2016 LIMA (LoveWorld International Music and Arts Award) Songwriter of the Decade Award
2016 Groove Awards Western Africa Artist of the Year
2016 African Achievers' Award for Global Excellence
Top 100 Influential Christians in Nigeria
2017 Nigerian Entertainment Awards: Inspirational Artist of the Year
2019 LIMA Song of the Year
2020 Dove Awards Song of the Year
The LIMA awards are world-renowned and are awarded yearly to the gospel artists from the LoveWorld Music Ministry (LMAM), a part of Pastor Chris Oyakhilome's Christ Embassy Church in Nigeria.
To be sure, Sinach has a bright future ahead of her. Most people are convinced that Way Maker is just the beginning of her musical career. Inspired by the story of Abraham in the Old Testament, the song itself is a testament to the power of faith for people all over the world. If you're a Christian artist yourself, you can buy the sheet music and perform it in your own congregation. Not only has the song been recorded by many other artists, but it's been recorded in many different arrangements as well, including live versions of the song by various artists.
Way Maker is indeed proof that when someone writes a song from the heart with lyrics that resonate with people all around the world, the song has no choice but to be a hit. "From the heart" is the important part of that statement because this is a song that had no choice but to go straight to the top.
Music Video