Niall Horan's brand new hit song "Heaven" is taking the music industry by storm. Released in early 2023, "Heaven" is the lead single from his highly anticipated third studio album, and fans are already hailing it as a masterpiece.
"Heaven" is a powerful ballad that showcases Horan's soulful vocals and emotional depth. The song's lyrics explore themes of love, loss, and hope, and it has struck a chord with listeners around the world. Horan's heartfelt delivery, coupled with the song's soaring melody and lush instrumentation, make for a truly unforgettable listening experience.
Download Sheet Music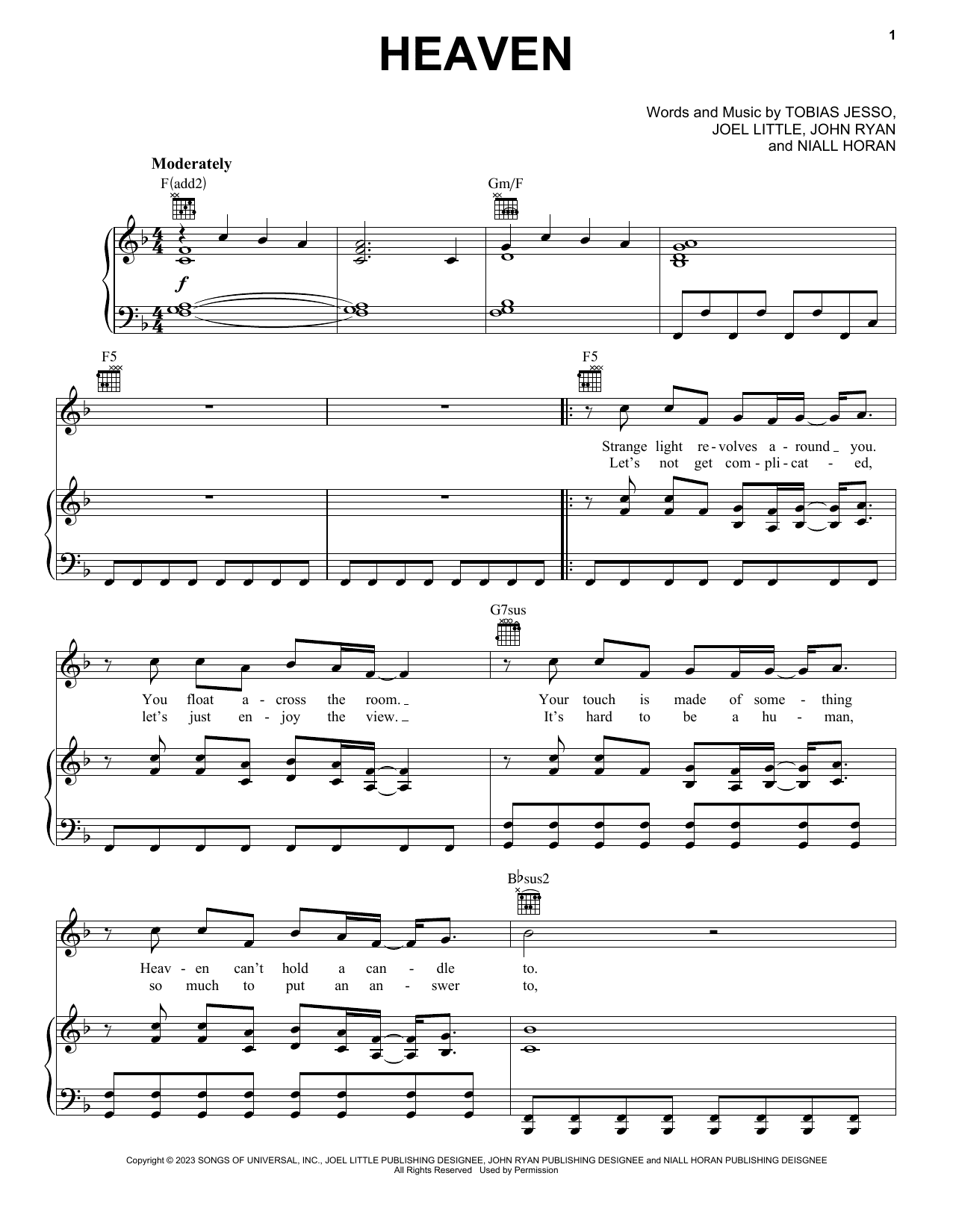 Music Video
The music video for "Heaven" is also a visual feast, featuring stunning cinematography and breathtaking landscapes. The video perfectly captures the song's themes and emotions, and Horan's performance is nothing short of captivating.
As a former member of the hugely successful boy band One Direction, Horan has already established himself as a musical force to be reckoned with. However, "Heaven" is proof that he is capable of even greater things as a solo artist. The song marks a new chapter in his career and showcases his growth as a songwriter and performer.
Overall, "Heaven" is a must-listen for anyone who appreciates powerful, emotionally resonant music. Horan has truly outdone himself with this latest release, and it is clear that he has many more great songs and performances ahead of him. Download Heaven sheet music and learn to play in minutes.