Recommended Bestselling Piano Music Notes
Additional Information

Additional Information

| | |
| --- | --- |
| Composer name | N/A |
| Vocal range | N/A |
| Original published key | N/A |
| SKU | 106621 |
| Release date | Jan 26, 2011 |
| Last Updated | Jan 14, 2020 |
| Genre | Classical |
| Arrangement / Instruments | Alto Sax Solo |
| Arrangement Code | ASAX |
| Number of pages | 2 |
| Price | $5.99 |

Reviews
* Click playback or notes icon at the bottom of the interactive viewer and check "Clair De Lune" playback & transpose functionality prior to purchase.
For clarification contact our support.
Claude Debussy Clair De Lune sheet music arranged for Alto Sax Solo in the key of Eb and includes 2 pages. The style of the score is Classical.

Catalog SKU number of the notation is 106621. The arrangement code for the composition is ASAX.

Minimum required purchase quantity for these notes is 1.

This Alto Sax sheet music was originally published in the key of Eb but can be very easily transposed in the range of +/-3 semitones. As a result, possible alternative keys are E, F, F#, D, Db and C.
The story behind Clair de Lune composition
Clair de Lune is one of the most famous piano solo song ever and a popular choice for weddings. It was composed by Claude Debussy in 1890 for an opera, but it was never used. This piece is about the moonlight and the sea. The song was so popular that it was re-arranged and published in 1905.

It was arranged for piano solo, and it is now one of the most famous piano solo songs ever. The composition is about the moonlight and the sea. It is a very romantic piece of music, which makes it popular among piano solo pieces.
Alto Saxophone, one of the most popular musical instruments
An Alto Saxophone is a type of saxophone that is smaller than a Tenor and larger than a Soprano. The Alto Saxophone was primarily developed in Europe between 1920 and 1960, where the innovation of metal alloys allowed for structural changes to take place.

America took interest later on, but most developments in the 1960s and 1970s were instead made by companies such as Conn, who started producing the instrument.

European classical musicians did not consider jazz music to be "legitimate" until this time. It is commonly used in jazz, pop, rock and classical music.
This score was originally published in the key of . Composition was first released on Wednesday 26th January, 2011 and was last updated on Tuesday 14th January, 2020.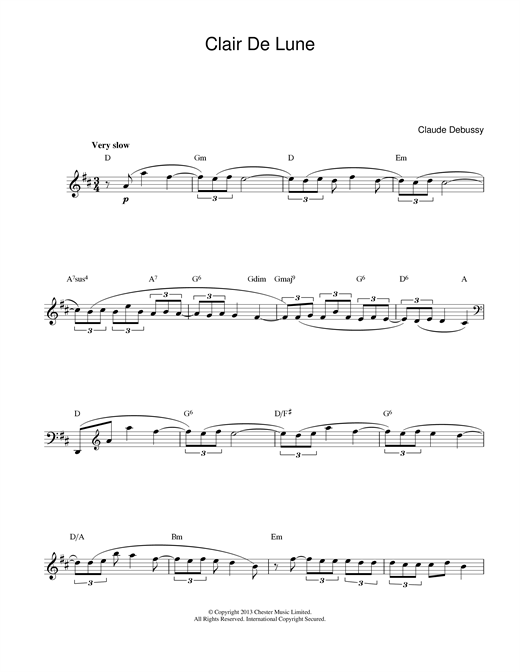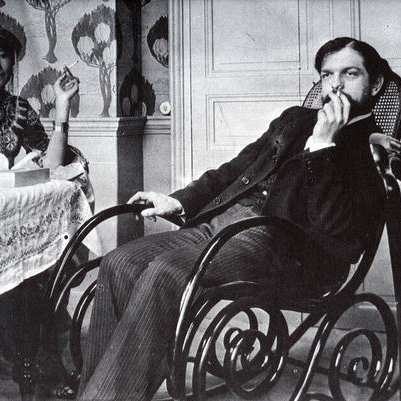 This week we are giving away
Michael Buble 'It's a Wonderful Day'
score completely
free
. After you complete your order, you will receive an order confirmation e-mail where a download link will be presented for you to obtain the notes.
In order to transpose click the "notes" icon at the bottom of
the viewer
. If transposition is available, then various semitones
transposition
options will appear. If not, the notes icon will remain grayed. Most of our
scores
are traponsosable, but not all of them so we strongly advise that you check this
prior to making your online purchase
. You can do this by checking the bottom of the viewer where a "notes" icon is presented. If it is completely white simply click on it and the following options will appear:
Original, 1 Semitione, 2 Semitnoes, 3 Semitones, -1 Semitone, -2 Semitones, -3 Semitones
. This means if the composers started the song in original key of the score is C, 1 Semitone means transposition into C#. If you selected -1 Semitone for score originally in C, transposition into B would be made. If your desired notes are transposable, you will be able to transpose them after purchase. Be careful to transpose first then print (or save as PDF). When this song was released on 01/26/2011 it was originally published in the key of .
* Not all our sheet music are transposable. In order to check if 'Clair De Lune' can be transposed to various keys, check "notes" icon at the bottom of viewer as shown in the picture below. Simply click the icon and if further key options appear then apperantly this sheet music is transposable.
Also, sadly not all music notes are playable. If "play" button icon is greye unfortunately this score does not contain playback functionality.



** Single print order can either print or save as PDF.
*** Selected by our editorial team.