Currently Bestselling Piano Music Notes
Reviews & Digital Happy Birthday To Y Sheet Music Details
Additional Information

Additional Information

| | |
| --- | --- |
| Vocal range | F4-G5 |
| Original published key | F |
| Artist(s) | Mildred & Patty Hill |
| SKU | 183264 |
| Release date | Apr 25, 2017 |
| Last Updated | Aug 9, 2023 |
| Genre | Traditional |
| Arrangement / Instruments | Big Note Piano |
| Arrangement Code | BN |
| Number of pages | 1 |
| Price | $7.49 |

5

Reviews

Customer Reviews

5 item(s)

Glad I found this website where I can order licensed digital sheet music. They are affordable as well. Thank you so much!

Easy, uncomplicated and friendly staff

Initially had some issues printing sheet music but when I contacted support they responded immediately and my problem was fixed. Now I can finally play it ;)


I am a beginner piano player so I am having some hard time learning this time. Since practice makes perfect I am confident I will learn it on my instrument real fast. I am so glad I got these music notes.


Rich selection of songs. And I love the fact that you can transpose most of sheet music in their selection.
* Click playback or notes icon at the bottom of the interactive viewer and check "Happy Birthday To You" playback & transpose functionality prior to purchase.
For clarification contact our support.
Mildred & Patty Hill Happy Birthday To You sheet music arranged for Big Note Piano and includes 1 page(s). The style of the score is
Traditional
. Catalog SKU number of the notation is 183264. The
arrangement code
for the composition is PFBN. Minimum required purchase quantity for these notes is 1.
Happy Birthday To You was originally published in the key of F but it can be tranposed in the range of +3 or -3 semitones. So, possible variants are F#, G, G#, E, Eb and D. This allows musicians at various stages and with different skills to learn how to play Happy Birthday To You Sheet Music in practicaly no time.
Where did the happy birthday song come from?
The origin of the happy birthday song is murky at best, but we do know that the song has been sung for over 100 years. The song was published in a book in 1893 by American sisters Patty and Mildred Hill, but it was not copyrighted until 1935.

The story is that the song came to be when the Hill sisters heard their classroom of children wishing each other a happy birthday with the phrase "happy birthday to you" and then singing the same tune, with different words.

This is disputed by musicologist Amy Wallace who points out that the song was published in a book called "The Nursery Rhyme Book" (1893) and that the song was copyrighted in 1935, some 20 years after the sisters published it. It is still sung at birthday parties, but it is now sung to the tune of "This Old Man".

The song was originally titled "Happy Birthday (To You)". The lyrics were changed in the 1930s and again in the 1950s.
Composition was first released on Tuesday 25th April, 2017 and was last updated on Wednesday 9th August, 2023.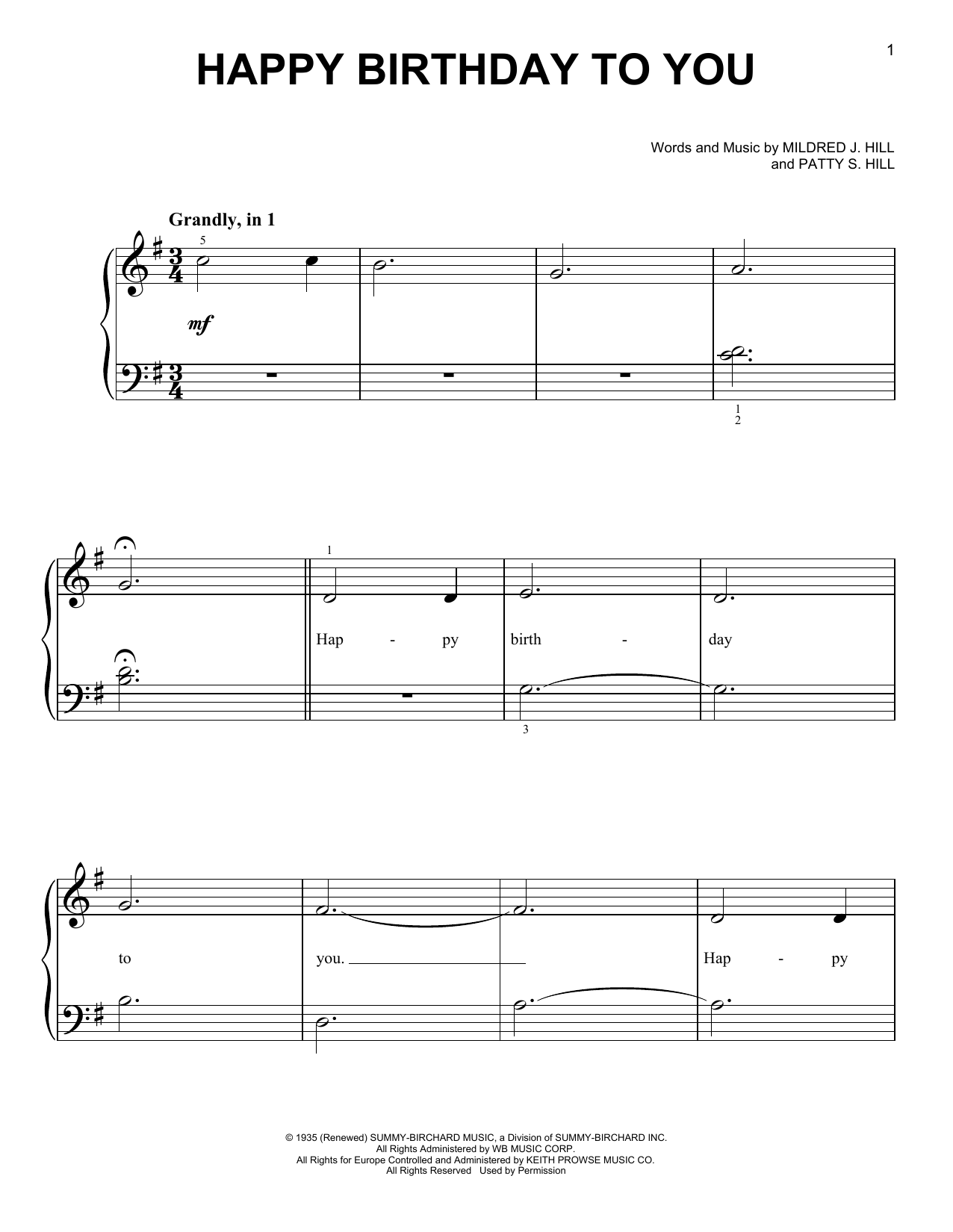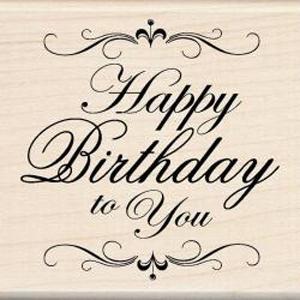 This week's musical treat?
Michael Bublé's 'It's a Beautiful Day'
score - and it's on us! Once your order is wrapped up, keep an eye on your inbox. An e-mail will swing by with
your exclusive download link.
* Eager to shift the tune's key? Here's the scoop:
Spot the 'notes' icon at the viewer's base.
If it's shining white, click and voila! You'll see options ranging from 'Original' to various semitone shifts.
Here's a quickie: Original in C and pick +1 Semitone? You'll get C#. Opt for -1 Semitone from C? You're jamming in B.
While most of our scores love to switch keys, some prefer to stay original. So, give that 'notes' icon a glance before purchasing.
And a pro-tip?
Always transpose before hitting that print or save-as-PDF button.
🎹 Happy playing!