Currently Bestselling Piano Music Notes
Additional Information

Additional Information

| | |
| --- | --- |
| Vocal range | Eb4-Bb5 |
| Original published key | Db Major |
| Artist(s) | Lewis Capaldi |
| SKU | 409456 |
| Release date | Feb 5, 2019 |
| Last Updated | Nov 29, 2023 |
| Genre | Pop |
| Arrangement / Instruments | Piano, Vocal & Guitar (Right-Hand Melody) |
| Arrangement Code | PVGRHM |
| Number of pages | 5 |
| Price | $6.79 |

12

Reviews

I´m fascinated, I´ve been listening to this song for so long and now I can play it thank you!


I downloaded this song for over the summer. I wanted it as a little bit of a challenge since I had only been playing for four years at the time. It was a lot of fun trying to learn it. I feel like it made me a stronger player because it was the longest song I ever tried playing and because of the different key signatures, time signatures, and the different kinds of notes made me a better player. That is just one of.the great products that I downloaded from this site!

This is one of the most popular sheet music online currently. I am really excited to start playing it on my piano. The purchase process itself was really easy: I found these music notes on Google, checked if this score can be transposed, added it to shopping cart and completed checkout with ease via PayPal. Afterwards I had some questions for the support team and almost immediately got their reply. Superb service. I wish all online shops were so professional. Bravo!

Purchasing sheet music to this song is someting best I did in a while. I am so glad I can now play it for my friends and family.

Thumbs up for the notes and composition ;)

Highly recommend this sheet music. Love your support as well. Good job!

Enjoy playing this tune on my piano. The music notes are simple and streightforward so even a beginner can learn to play. I am glad I was able to download pdf so I can play it later on.

I've wanted to learn to play this song forever. I am so happy I was able to download printable PDF music notes and can finally learn it on my piano.

Can't stop playing this song. I love it so much. Thanks for providing.
Lewis Capaldi Someone You Loved sheet music arranged for Piano, Vocal & Guitar (Right-Hand Melody) and includes 5 page(s).

The style of the score is Pop. Catalog SKU number of the notation is 409456. The arrangement code for the composition is PVGRHM.

Minimum required purchase quantity for these notes is 1.
* Please check if transposition is possible before your complete your purchase. Digital download printable PDF.
How to play Lewis Capaldi Someone You Loved Sheet Music?
Released in 2018 by Scottish singer-songwriter Lewis Capaldi, "Someone You Loved" reached number one on the UK Singles Chart.

It took Capaldi six months to write the song. Luckily, you do not need six months of training to learn how to play Someone You Loved sheet music.

Someone You Loved uses the simple 1-5-6-4 (I-V-vi-IV), four-chord progression. The song is played in the key of D, so the first chord is a D.

The scale of the notes goes from F# at the top to A at the bottom. Read more »
Composition was first released on Tuesday 5th February, 2019 and was last updated on Wednesday 29th November, 2023.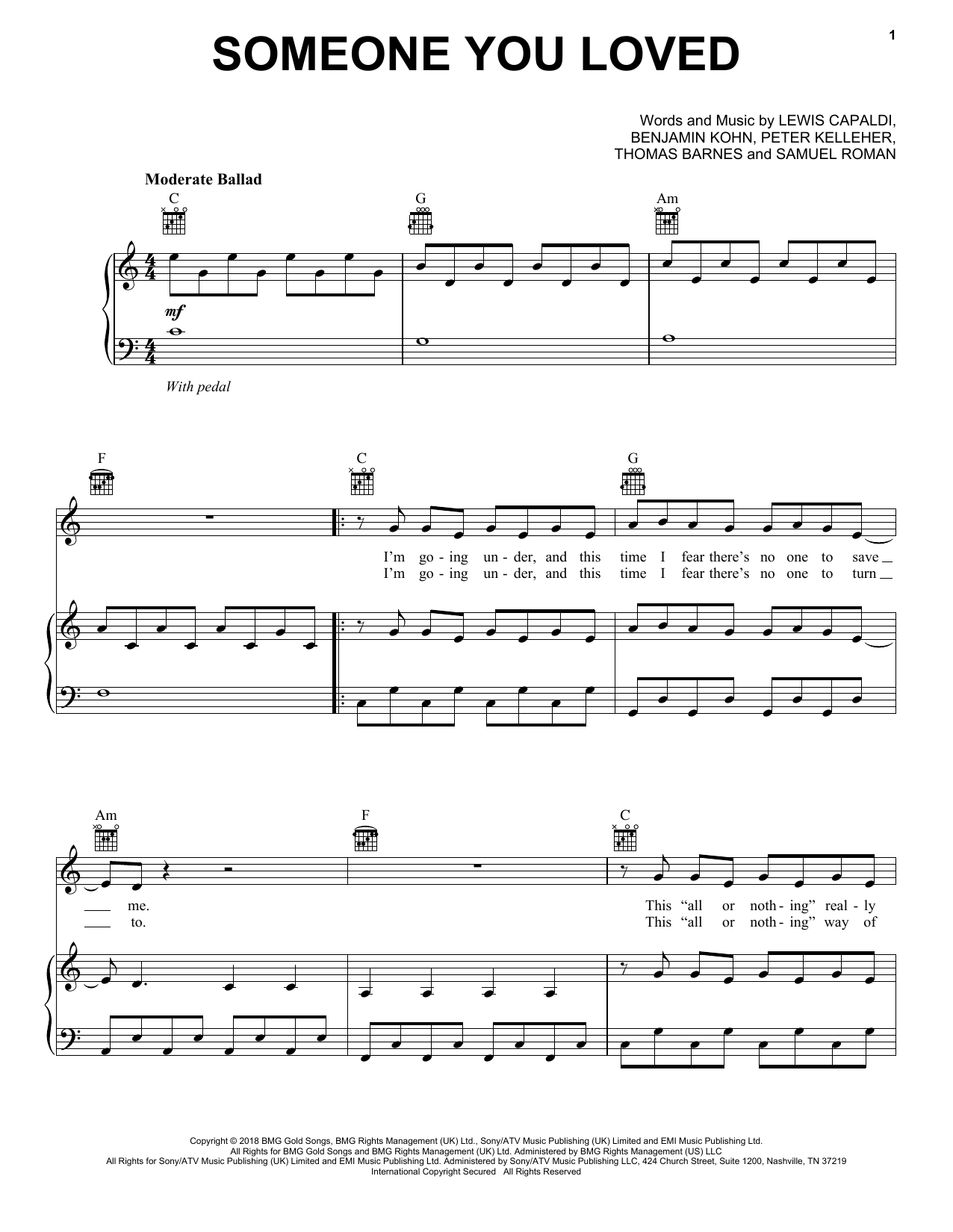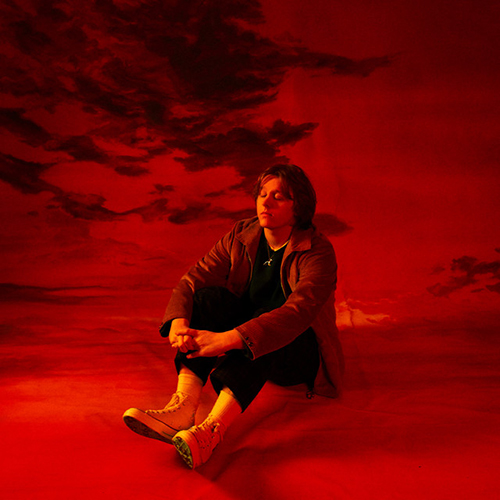 This week's musical treat?
Michael Bublé's 'It's a Beautiful Day'
digital sheet music - and it's on us! Once your order is wrapped up, keep an eye on your inbox. An e-mail will swing by with
your exclusive download link.
* Eager to shift the tune's key? Here's the scoop:
Spot the 'notes' icon at the viewer's base.
If it's shining white, click and voila! You'll see options ranging from 'Original' to various semitone shifts.
Here's a quickie: Original in C and pick +1 Semitone? You'll get C#. Opt for -1 Semitone from C? You're jamming in B.
While most of our scores love to switch keys, some prefer to stay original. So, give that 'notes' icon a glance before purchasing.
And a pro-tip?
Always transpose before hitting that print or save-as-PDF button.
🎹 Happy playing!