Currently Bestselling Piano Music Notes
Additional Information

Additional Information

| | |
| --- | --- |
| Vocal range | N/A |
| Original published key | G |
| Artist(s) | Lady Gaga & Bradley Cooper |
| SKU | 403041 |
| Release date | Sep 28, 2018 |
| Last Updated | Nov 29, 2023 |
| Genre | Pop |
| Arrangement / Instruments | Piano, Vocal & Guitar (Right-Hand Melody) |
| Arrangement Code | PVGRHM |
| Number of pages | 6 |
| Price | $6.79 |

10

Reviews

Customer Reviews

10 item(s)

I would like to say thanks for providing this arrangement of sheet music. I play it with such a joy.

Praises all over. I really enjoy playing music notes and it's so easy to learn, especially if this is your favourite song. Which is for me. ;) Love it!

I am so excited about getting these music notes. What a great song, I love it so much.

Easy sheet music to learn to play. I wanted to learn to play this song for a long time and now I finally came to download printable PDF to help me start.

I love this song. Now I was able to download PDF music notes and can play it on my piano. I am so happy to try it out.

Loved the movie, love the music in it. Lady Gaga and "Shallow" are my favourites.

Had just a bit of difficulty learning this sheet music. But it all turned out well and now I can play it on my piano really good.

Love to play this song. It's become one of my favorites. I am not a big fan of this singer to be honest with your, but this one is really incredible and I am falling for it ;)
Lady Gaga Shallow sheet music from A Star Is Born movie featuring Bradley Cooper, arranged for Piano, Vocal & Guitar (Right-Hand Melody) and includes 6 page(s).

The style of the score is Pop. Catalog SKU number of the notation is 403041. The arrangement code for the composition is PVGRHM.

Minimum required purchase quantity for these notes is 1.
* Please check if transposition is possible before your complete your purchase. Digital download printable PDF.
Lady Gaga - About Her Music
Lady Gaga is a groundbreaking performer, songwriter, and activist. Born Stefani Joanne Angelina Germanotta on March 28, 1986, she grew up in New York City, where she attended the Convent of the Sacred Heart private school.

This talented singer got her start on the television series Star Search, a popular American television show in the 1980s and 1990s. Lady Gaga Profile Facts & Trivia Born on March 28, 1986 Graduated from Convent of the Sacred Heart School in New York City Sings, dances, writes, produces, and plays instruments. In high school, she performed in theatrical productions such as Grease, Chicago, and Guys and Dolls.

In college, she formed a band called 'Sister Ghoul' which played in clubs around New York City.

A Woman Who Reinvents Herself The first artist to be the creative director of the Victoria's Secret Fashion Show Released her single "Alejandro" and song "Judas" as a major hit in 2010 after releasing "Paparazzi" in 2009 , released another song "Moves Like Jagger" with Maroon 5 in 2011 before releasing his second studio album, in 2012 released yet another single called "Til the World Ends".

Lady Gaga has sold more than 30 million albums worldwide. She is also noted for her work in acting, for her successful career as a fashion designer, and for her outspoken views on sex and gender equality.
The Story Behind Lady Gaga's 'Shallow' and it's Performing Artist Bradley Cooper
Everyone knows that the film A Star is Born was a huge success at the box office. The movie, which stars Bradley Cooper and Lady Gaga, has taken in nearly $400 million worldwide, but the real star of the show may have been the song "Shallow". If you thought that this popular tune was written by someone else though, it's because it wasn't. Here is how Bradley Cooper created the song with Gaga. In the December of 2013, Lady Gaga sat down to write "Shallow" for her upcoming album. This song was one of the first that she worked on with Bradley Cooper. They were put in a room together and started to make the song. They wrote it with the same instruments that they used in the recording of the song. The writing process took them a few hours to complete. After recording "Shallow", Bradley and Gaga had one more song that they wrote together. This song is called "I Got That" and it was written for Cooper's film. "I Got That" also came from the same instruments that they used when writing "Shallow".
See more The Story of Shallow by Lady Gaga and Bradley Cooper from A Star is Born
In "The Story of Shallow" by Lady Gaga and Bradley Cooper from the movie "A Star is Born", we see the story of two people who are incredibly talented but can't seem to find their way out of their own personal darkness. The story begins with Shallow, who is an aspiring singer at a bar in California. She is seen performing but she is quickly cut off when the drunken biker crowd becomes unruly. This makes her feel inadequate and belittled. It's clear that she has talent and yet no one believes in her. However, soon enough she meets Cooper, who is a famous musician. Through their relationship, they find the strength to support each other and develop the tools to overcome their darkness. They both long for something more, but they can't seem to find it. The two singers seem to have this thing between them that they are trying to work out in their songs. In "I Got That" from the movie "A Star is Born", Cooper's character, Jackson Maine sings that he has something inside of him and can't understand what it is. Jackson Maine's wife Ally, who is played by Gaga, thinks that the song "I Got That" is about her and Jackson Maine. Cooper's character has no clue that the song is even about his wife, but it's clear that he's singing to her. Cooper is still looking for that thing that makes him stand out as a singer. He wants to share it with other people, but he has no idea what it is that makes him special and unique. Because of this, he is still trying to find his inspiration in his music. "My Star" from the movie "A Star is Born" was written by Cooper for Gaga.
Composition was first released on Friday 28th September, 2018 and was last updated on Wednesday 29th November, 2023.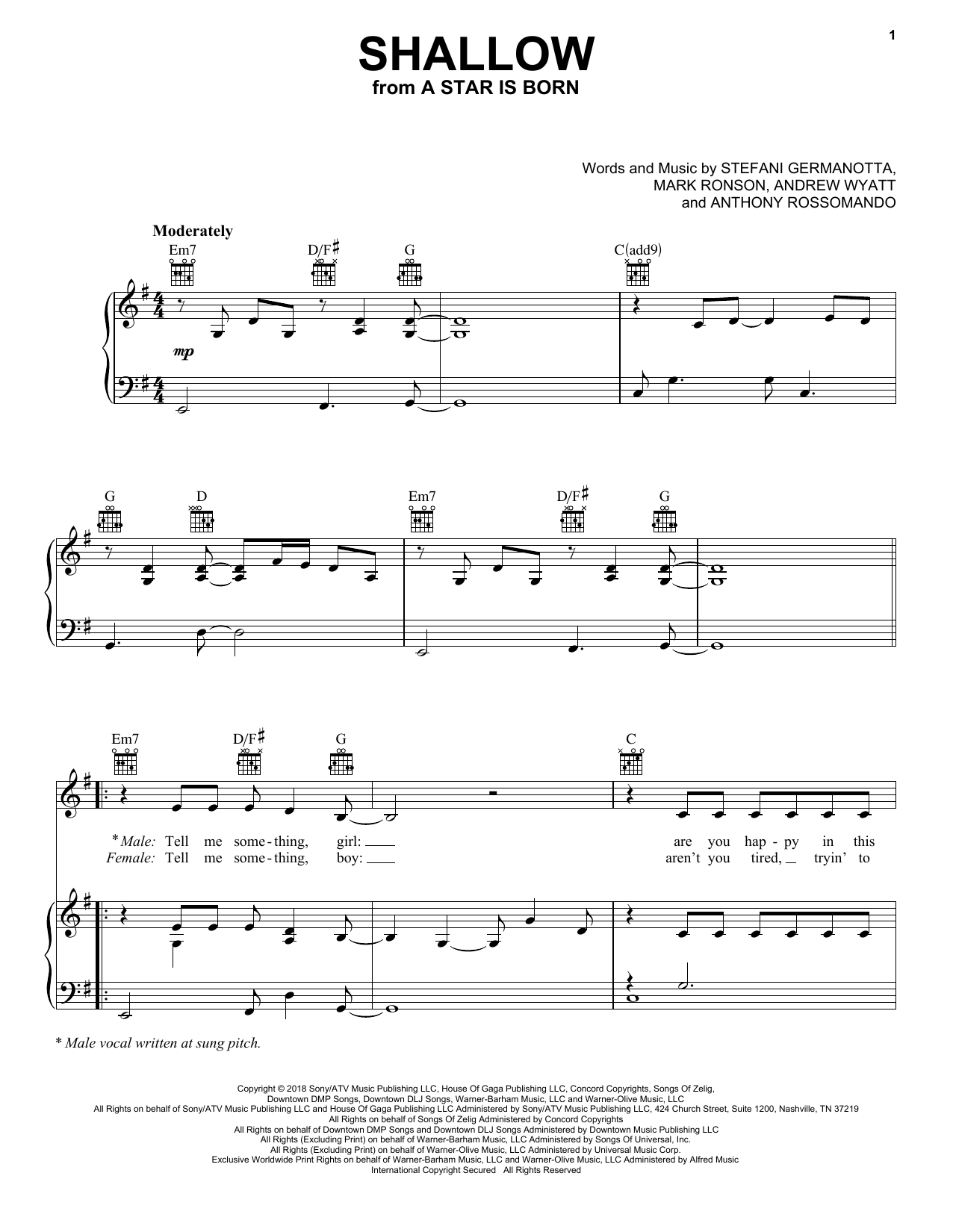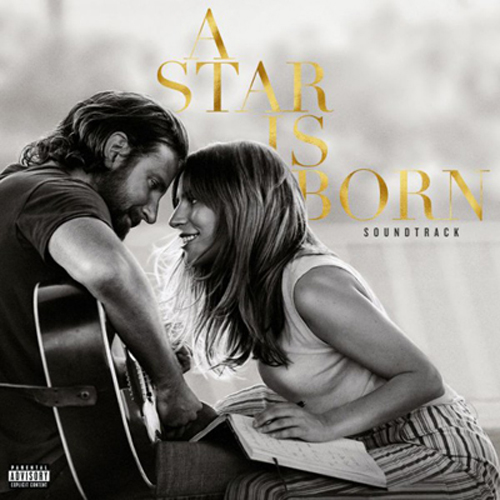 This week's musical treat?
Michael Bublé's 'It's a Beautiful Day'
digital sheet music - and it's on us! Once your order is wrapped up, keep an eye on your inbox. An e-mail will swing by with
your exclusive download link.
* Eager to shift the tune's key? Here's the scoop:
Spot the 'notes' icon at the viewer's base.
If it's shining white, click and voila! You'll see options ranging from 'Original' to various semitone shifts.
Here's a quickie: Original in C and pick +1 Semitone? You'll get C#. Opt for -1 Semitone from C? You're jamming in B.
While most of our scores love to switch keys, some prefer to stay original. So, give that 'notes' icon a glance before purchasing.
And a pro-tip?
Always transpose before hitting that print or save-as-PDF button.
🎹 Happy playing!