Currently Bestselling Piano Music Notes
Additional Information

Additional Information

| | |
| --- | --- |
| Vocal range | N/A |
| Original published key | N/A |
| Artist(s) | John Newton |
| Product Presentation | Wondering how to learn to play John Newton Amazing Grace sheet music, chords and melody? It is as easy as it gets: simply download this Amazing Grace printable PDF music notes by John Newton and start playing Piano, Vocal & Guitar Chords (Right-Hand Melody) in minutes. Also, do not forget to check if this score is transposable. If you buy digital sheet music now we will also provide some extra notation completely FREE! So, grab your copy of John Newton sheet music right now! |
| SKU | 27126 |
| Release date | Mar 9, 2004 |
| Last Updated | May 19, 2023 |
| Genre | Folk |
| Arrangement / Instruments | Piano, Vocal & Guitar Chords (Right-Hand Melody) |
| Arrangement Code | PVGRHM |
| Number of pages | 6 |
| Price | $6.89 |

1

Reviews

Customer Reviews

1 item(s)

Enjoy playing this famous song on my piano. I am so happy I finally got the music notes and can perform it for my friends and family. Thank you!

John Newton Amazing Grace sheet music arranged for Piano, Vocal & Guitar (Right-Hand Melody) and includes 6 page(s).

The style of the score is Folk. Catalog SKU number of the notation is 27126. The arrangement code for the composition is PVGRHM.

Minimum required purchase quantity for these notes is 1.
* Please check if transposition is possible before your complete your purchase. Digital download printable PDF.
John Newton: The Man Behind the Amazing Grace
Amazing Grace is one of the most famous songs in the world and has one of the most fascinating backstories. The song was written by John Newton, a former slave trader who eventually turned to Christianity and began writing spirituals.

He penned this song, the title of which translates to "The Whale's Tail, " after a terrible storm wrecked the ship he was working on off the coast of Africa.

Newton was such a great writer that he was able to turn this traumatic experience into an uplifting hymn. The Amazing Grace song was first performed on the world stage at an anti-slavery rally. Newton had been tasked with writing a hymn to be performed at a meeting that aimed to convince Parliament to repeal the act.

The lyrics are said to have been crafted by Newton while he was still in his nightgown as he waited for the day to start on Nov. 16, 1773. It was said to have been composed in less than 10 minutes. He was born in 1725 in London, England.

This song was born while John Newton was working on a slave ship and he felt real guilt for the things he was doing on the ship. Newton, a former slave trader and a captain of a ship that made 3 round trips to Africa during which he traded slaves, sold supplies and transported people back to the Caribbean where they were sold again.

However, Newton was converted to Christianity by the preaching of George Whitefield, an evangelical speaker who traveled throughout England, the American colonies, and Wales during the First Great Awakening.
Composition was first released on Tuesday 9th March, 2004 and was last updated on Friday 19th May, 2023.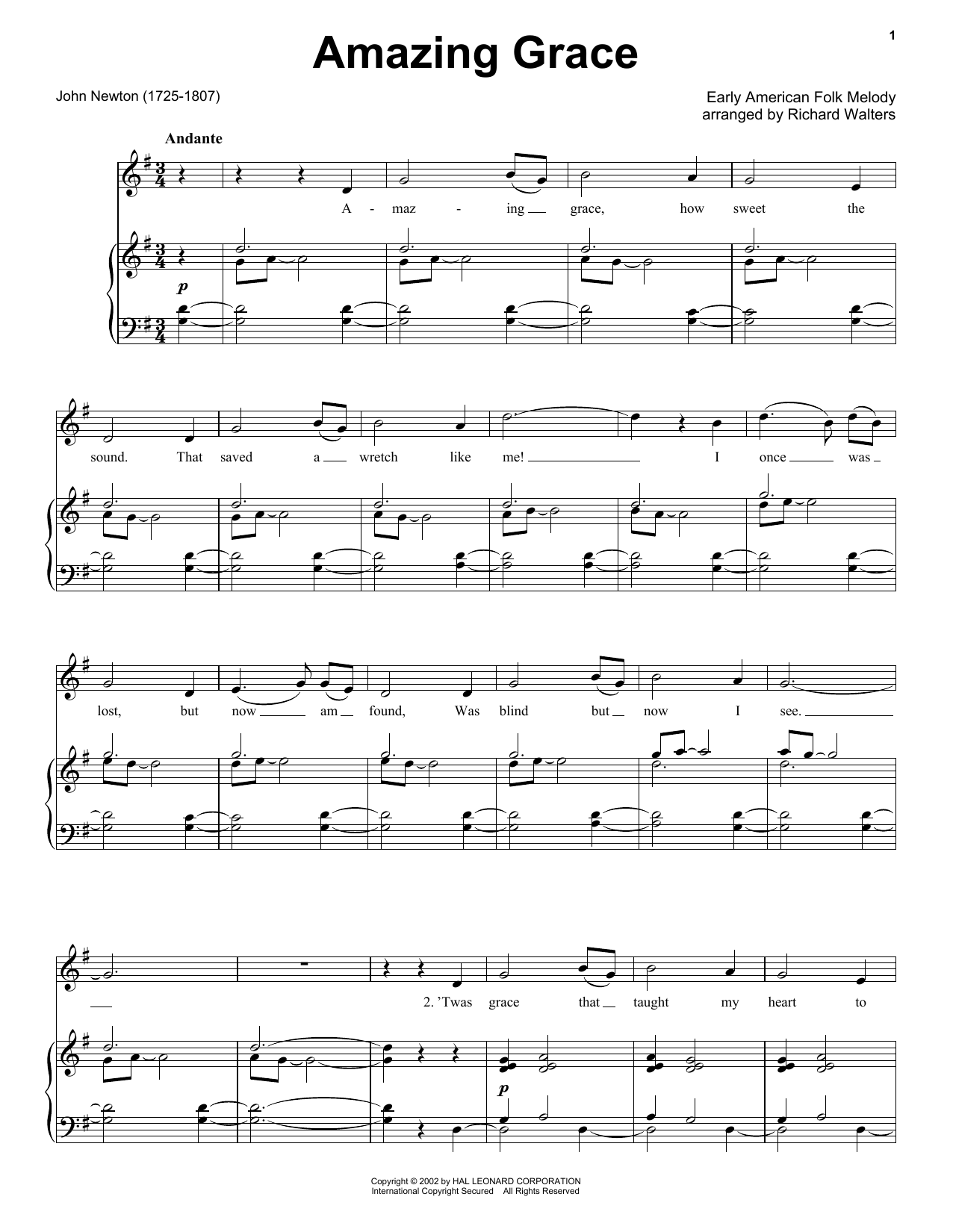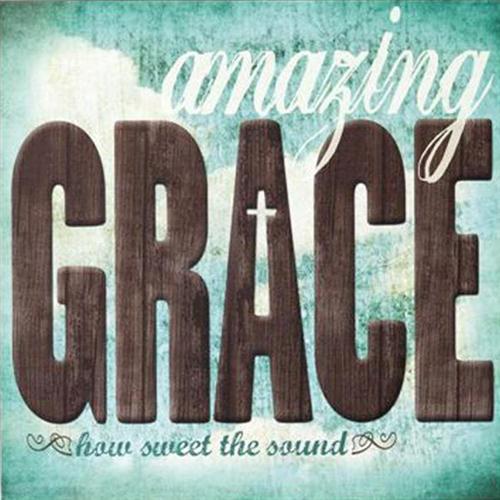 This week's musical treat? Buy now and Get Free Sheet Music
* Eager to shift the tune's key? Here's the scoop:
Spot the 'notes' icon at the viewer's base.
If it's shining white, click and voila! You'll see options ranging from 'Original' to various semitone shifts.
Here's a quickie: Original in C and pick +1 Semitone? You'll get C#. Opt for -1 Semitone from C? You're jamming in B.
While most of our scores love to switch keys, some prefer to stay original. So, give that 'notes' icon a glance before purchasing.
And a pro-tip?
Always transpose before hitting that print or save-as-PDF button.
♬ Happy playing!