Currently Bestselling Piano Music Notes
Additional Information

Additional Information

| | |
| --- | --- |
| Vocal range | N/A |
| Original published key | N/A |
| Artist(s) | J. Pierpont |
| SKU | 16561 |
| Release date | Mar 4, 2000 |
| Last Updated | Nov 29, 2023 |
| Genre | Children |
| Arrangement / Instruments | Piano, Vocal & Guitar (Right-Hand Melody) |
| Arrangement Code | PVGRHM |
| Number of pages | 3 |
| Price | $6.79 |

1

Reviews

Customer Reviews

1 item(s)

Never been so excited to play music as with this song. I really enjoy every second of it, which is so much important in my age. Love to play sheet music.
J. Pierpont Jingle Bells sheet music arranged for Piano, Vocal & Guitar (Right-Hand Melody) and includes 3 page(s).

The style of the score is Children. Catalog SKU number of the notation is 16561. The arrangement code for the composition is PVGRHM.

Minimum required purchase quantity for these notes is 1.
Original Published Key and Transposition
Jingle Bells was originally published in the key of G but this sheet music can be transposed in range of +/-3 semitones so possible variants of Jingle Bells are G#, A, A#, F#, F and E. This allows musicians with various musical skills to master the song and perform it.
The Story Behing Jingle Bells Christmas Carol
Jingle Bells is a popular Christmas song that has been sung for decades. The tune is in the public domain and is played by most orchestras during the holiday season. The song was written by James Lord Pierpont in 1857. It was originally titled The One Horse Open Sleigh.

This song was written in honor of a sleigh race held by the New York Yacht Club in 1857. The lyrics of Jingle Bells are as follows: "Dashing through the snow, in a one-horse open sleigh, "Over the fields we go, laughing all the way, "Bells on bob-tail ring, making spirits bright, "What fun it is to ride and sing a sleighing song tonight." The original title of the song was changed to "The One Horse Open Sleigh" because it was impossible to copyright a name.

The music to Jingle Bells has a famous melody, but the lyrics are considered rather silly and not very deep. The original version of Jingle Bells has only two verses, and then an extra couplet was added later on. In the second version, the verses were changed to make them more appropriate for Christmas. The changes were made by returning the last line to "laughing all the way". The third version is the most popular. It is sung with four verses.

The original lyrics to Jingle Bells were written by James Lord Pierpont, who was a poet, and the music was composed by John Joseph Austin, who was a professor of music at Columbia College.
Composition was first released on Saturday 4th March, 2000 and was last updated on Wednesday 29th November, 2023.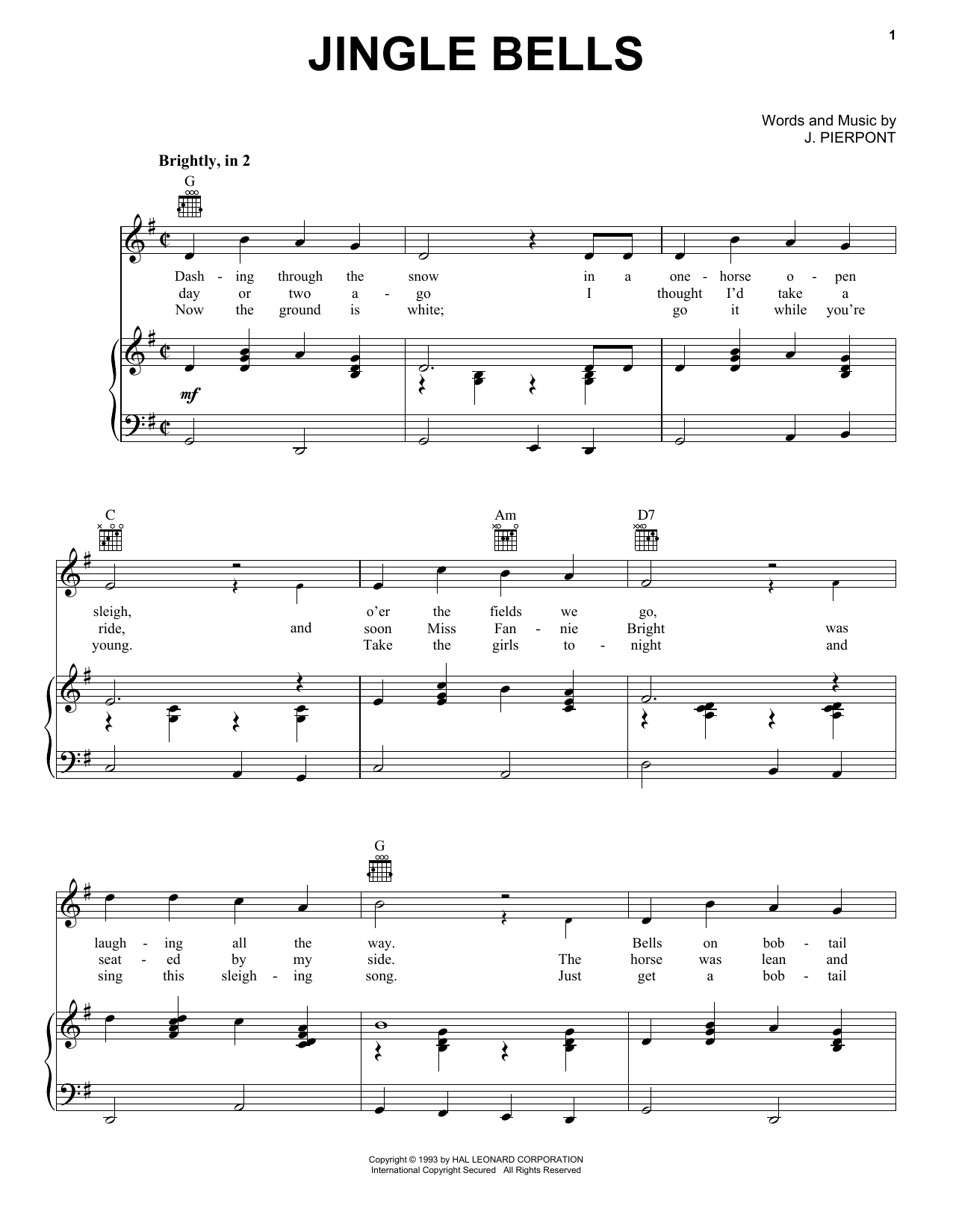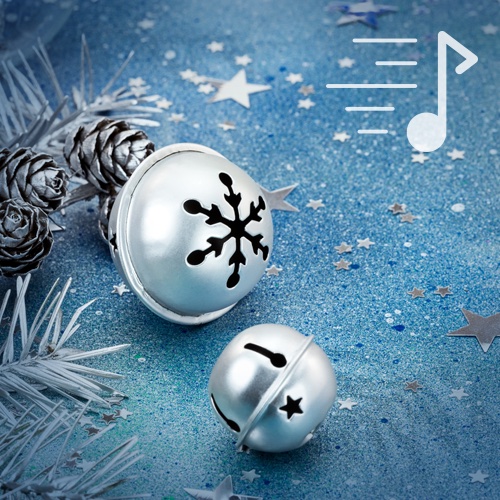 This week's musical treat?
Michael Bublé's 'It's a Beautiful Day'
digital sheet music - and it's on us! Once your order is wrapped up, keep an eye on your inbox. An e-mail will swing by with
your exclusive download link.
* Eager to shift the tune's key? Here's the scoop:
Spot the 'notes' icon at the viewer's base.
If it's shining white, click and voila! You'll see options ranging from 'Original' to various semitone shifts.
Here's a quickie: Original in C and pick +1 Semitone? You'll get C#. Opt for -1 Semitone from C? You're jamming in B.
While most of our scores love to switch keys, some prefer to stay original. So, give that 'notes' icon a glance before purchasing.
And a pro-tip?
Always transpose before hitting that print or save-as-PDF button.
🎹 Happy playing!