It's been a strange year, to say the least, but one source of normalcy has been the continued obsession over who tops the charts in the eternal measure of pop culture and public consciousness that is the Billboard 100.
Part of the fun of Billboard and digital music sales retrospectives is the eclectic self-portrait of a year it provides. One-hit wonders, new stars making their first big splashes on the scene, fading stars going out with one last burst of glory (or infamy) – the list can tell us a lot about where we are, where we've been, and where we're going.
So what do the top six songs of 2020 say about a year like no other?
6. Post Malone – "Circles"
Reaching #1 on the Billboard 100 during the week of November 30th, this offering from Post Malone has been nominated for Song of the Year at the 2021 Grammys. On the flip side, the artist is also involved with a lawsuit against songwriter Tyler Armes, claiming that Armes is falsely claiming himself to be the cowriter of the song. That's quite a bit of buzz and 2020 drama for a song that actually first dropped back in Fall 2019. It also broke the record for Most Weeks in the Hot 100 with 39 before "Blinding Lights" blew past it.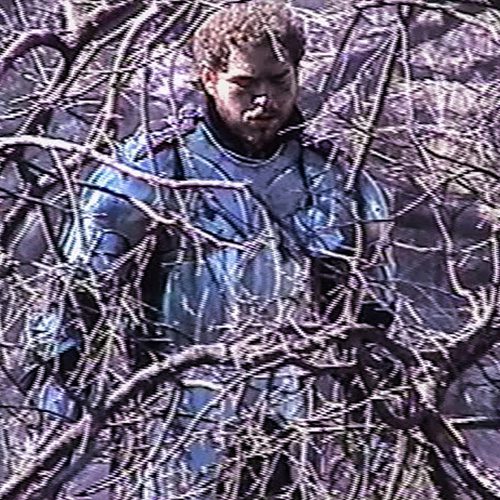 5. Doja Cat – "Say So"
Another way pop music can serve as a litmus test for where we are as a society is by showing us how we feel about art and the forces responsible for it. That "Say So" hit it big on TikTok as well as traditional music platforms points to the changing ways of how we consume music. "Say So" was a distinct blend of disco, pop, and rap, with Doja teaming up with Nicki Minaj to deliver a genre-spanning smash.
Minaj isn't the only familiar face to make their presence felt in "Say So," however. Dr. Luke, the former music production standout accused by Kesha of sexual assault and emotional abuse, is back working on this song. Does that have you saying, "Say It Ain't So?" It depends on what you care about, and where you stand in this Brave New #MeToo world. Maybe it's fair to criticize Doja Cat for working with Dr. Luke, maybe it isn't fair to fault female singers for such choices in a male-dominated industry, and maybe the truth's somewhere in the middle.
Whatever your answer, "Say So" was a burst of summer fun in a summer that, for most of us, was anything but.
4. Blake Shelton and Gwen Stefani – "Nobody But You"
Gwen ain't no "Hollaback Girl" anymore, even if you wish she still were. Rolling Stone said this duet by the married couple nicely blended Shelton and Stefani's styles, while E! News predicted it'd be a wedding song for years to come. Review after review focused on the couple's chemistry and real-life romance. How well will that age? These marriages of artistic opposites have gone artistically sour before (see: Cher and Gregg Allman) but for 2020 at least, Shelton and Stefani have enjoyed sweet reviews.
3. Megan Thee Stallion – "Savage"
A searing, sassy, spicy and, yes, "Savage" masterpiece of pop culture took America and the world by storm in March and April of this year, an event that was the talk of the Internet for months and left us all humming the same few bars and doing the same dance.
Yes, that's right – it's the Carole Baskin TikTok Dance Craze that took off after everyone lost their minds while watching Tiger King.
Of course, the sampled music fueling this strangest of dance crazes came from someone else slaying it this year, Megan Thee Stallion and Queen Beyonce herself in their hit single, "Savage."
Also of note was the song's name dropping of OnlyFans, the website offering direct creator-to-patron content, often of the NSFW variety. The reference didn't go unnoticed, either, shooting up traffic to OnlyFans from May onward.
2. Tones and I – "Dance Monkey"
An Australian songwriter donning a fake beard and geriatric makeup before hitting the golf course to sing a song called "Dance Monkey" – what's so strange about that?
As with Post Malone's "Circles," this is another case of a 2019 song carrying over into 2020, with the song first debuting in May of last year. In doing so, it became the first song solo written by a woman to crack the Top 5 in eight years. Its continued popularity in 2020 saw it top out at #18 on the Billboard Global 200. Download Tones and I Dance Monkey Sheet Music here.
1. The Weeknd – "Blinding Lights"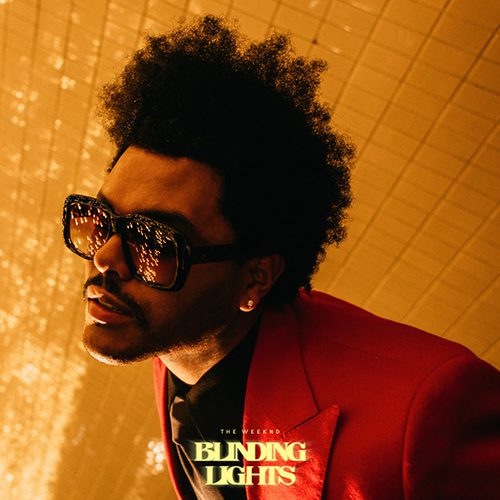 Perhaps it's fitting given the slew of 80s reboots and homages we've seen over the past decade that the move from the 2010s to the dawn of the 2020s was marked by a big 80s-backbeat-blasting throwback, blazer and Michael Jackson gloves and all. If there's one thing that can be said for this song is its rhythm – both in that beating electric drumbeat and its surge to the top of the charts, with the music video getting 322 million views on YouTube by the close of 2020 and the song itself being the singer's fifth Billboard #1 single.
Billboard's retrospective noted the song's retro appeal, and outlets as diverse as The Guardian, Rolling Stone, and Slate. The latter hints at the song's strong retro flavor being part of its big appeal, noting that its popularity started to soar right as COVID really began to batter the global community.
Michael Jackson's "Thriller" dance with zombies may have been decades ago, and the zombified Endless March of the 80s continues (hi, Ready Player Two), but amidst all the rehashes and real-world darkness, at least these "Blinding Lights" are more than welcome.
Maybe it's fitting that a year as chaotic as 2020 would have such an eclectic collection of hits and hitmakers. We'll see what 2021 brings musically, and hope for more surprise hits and great songs from established stars – and that the world is in a better place to enjoy them. Download The Weeknd Blinding Lights Sheet music here.